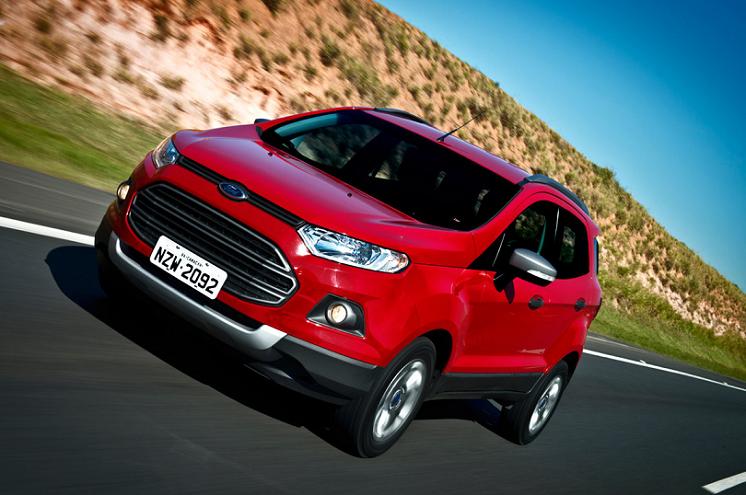 Ford has done well this year and continues to bring the world top of the line vehicles at affordable prices. Among one the best cars to hit the market this year in the Ford variety is the new 2017 Ford Escape.
Described as a compact crossover, the Escape boasts three different four-cylinder engine types all with a six-speed transmission. The base engine model begins with the 2.5-liter incline-four 168 horsepower engine is the first option, and it comes with FWD. Second up is the turbocharged 179 horsepower 1.5 liter EcoBoost four-cylinder. This engine is standard for trim levels SE and Titanium which both cater to the AWD lovers. As for the third option and for an extra $1295 consumers can purchase an extra 66 horsepower and a 2.0-liter turbocharged EcoBoost four which. This option gets you from 0 to 60 in 7.1 seconds and allows you to tow up to 3,500 pounds. Set it atop an 18-inch wheelbase, and you have got a beautiful drive.
Expect a spacious interior with a significant amount of legroom, standard cloth upholstery (but can include leather upon upgrading) and a cargo space to fit up to 34 cubic feet of anything you need and 68 cubic feet with the seats down.
Along with the SYNC 3 touchscreen infotainment, which allows much easier and compatible touch capabilities, you also have the ability to use either Apple CarPlay and Android Auto. All this bundled into one, and you will get the highest tech compact SUV on the market. Other available features for the Escape include the very typical but nonetheless exciting, push-button start, a proximity key, ten-speaker stereo, remote start, a panoramic sunroof, blind-spot monitoring, rear cross traffic alert, automatic parking, and 110-volt power outlet.
If you're looking for a crossover that does the job on gas mileage, packs up the most simplest of cargo and slightest of trailers, or you are simply looking to upgrade, call or visit McKie Ford in Rapid City. We offer the best prices in the area for Ford models.
McKie Ford also offers financing and leasing options for those passionate about making the 2017 Ford Escape their next ride. Visit us today to learn more!