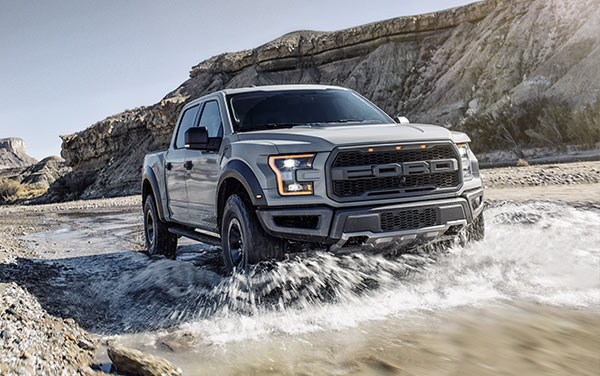 America's favorite truck continues to break ground with great new innovation in performance, safety, and comfort. It is so innovative that more than 20 patents have been approved for this truck alone, and more are pending! Let's dig in and find out what it has to offer.
The 2017 Ford F150 has the best torque in its class with a new 3.5 liter EcoBoost V6 engine and 10 speed automatic transmission. This truck gets 47 lbs per feet torque, a full 50 lbs per feet more torque compared to the earlier version of the engine. And the available 10 speed automatic transmission improved the acceleration and performance from the previous 6-speed transmissions.
The V6 engine provides better performance thanks to a new dual injector system - that's two injectors per cylinder. It is the first Ford vehicle with this feature. This is also the first vehicle to feature the new turbochargers which come with twin turbos and a lighter turbine wheel to help the truck seamlessly respond to commands.
This truck will also help you save fuel with the auto start stop system that comes standard. This feature turns off the engine while standing idle, like in traffic, then starts it back up in less than one second after you let your foot off the brake pedal. Learn more about the start stop system here.
The 2017 Ford F150 comes out very soon. Visit our dealership for more information or to test drive one for yourself today!